Details

April 18-20, 2018
AHIA 2018 Spring Meeting
Drury Plaza Hotel Cleveland Downtown, Cleveland, OH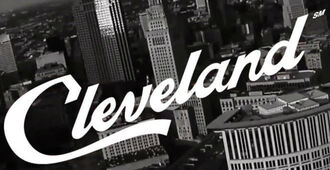 WELCOME TO CLEVELAND!
Grit meets sophistication in a town where you can browse modern art inside a turn-of-the-century transformer station, hear the orchestra perform live inside the local hot dog joint and chow down on pierogi stuffed with beef cheek.
We've got world-class experiences without the world-class ego. And for that, you're welcome.
Join AHIA 18-20 April at the Drury Plaza Hotel Cleveland Downtown, just a few short blocks from the Rock and Roll Hall of Fame.
Stay tuned as our program committee puts the finishing touches on what is sure to be a Rockin' good time!
Learn more about our AHIA Spring 2018 meeting city here: http://www.thisiscleveland.com
2018-04-18 18:00:00
2018-04-20 18:00:00
America/Detroit
AHIA 2018 Spring Meeting
WELCOME TO CLEVELAND! Grit meets sophistication in a town where you can browse modern art inside a turn-of-the-century transformer station, hear the orchestra perform live inside the local hot dog joint and chow down on pierogi stuffed with beef cheek. We've got world-class experiences without the world-class ego. And for that, you're welcome. Join AHIA 18-20 April at the Drury Plaza Hotel Cleveland Downtown, just a few short blocks from the Rock and Roll Hall of Fame. Stay tuned as our program committee puts the finishing touches on what is sure to be a Rockin' good time! Learn more about our AHIA Spring 2018 meeting city here: http://www.thisiscleveland.com
Drury Plaza Hotel Cleveland Downtown, Cleveland, OH